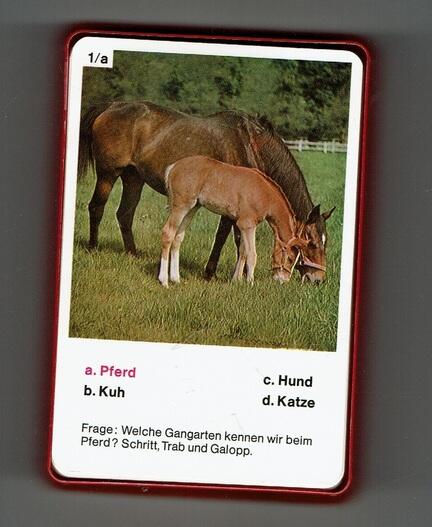 German cards (Missing the card in the top of the box)
10,00 kr.
5,00 kr.
Item number: fir hest
Kortene er lidt større end normalt. Det betyder ikke noget at det øverste kort mangler. Det indgår ikke i spillet, så man kan sagtens spille spillet alligevel. Men det betyder at der ingen spilleregler er.